About

Photos

Videos

Blog Posts

Discussions

Events
Relationship Status
Single
What State Are you In?
Florida
What Country are you in?
United States
Facebook Name
Shunti Mccray
Instagram Name
Holdyoudown84
SnapChat Name
Shunti mccray
What do you do?
Model, Actor, Business Owner
What are you looking for?
Networking, Promotion, Movies
Tell us about yourself
I'm 35 have 5 beautiful kids one grandchild I'm outgoing friendly family oriented sense of humor my hobbies computer read write play acting roles for fun I'm in college for business management with concentration entrepreneur I want to play in commercials or model for magazines I do have Lupusbi want to encourage others even if you have medical issues you still can follow your dreams I had 7 surgeries still motivated still chasing dreams want to inspire others never give up I also have non profit organization dreams Leads to visions mission is to help others become financially stabled and providing them with resources to do so helping others in need we aid in helping other side food clothing household appliances paying bills
How to upload photos to your profile
Watch this video to learn how to upload your photos!!!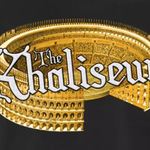 Roshunti is now a member of The Khaliseum