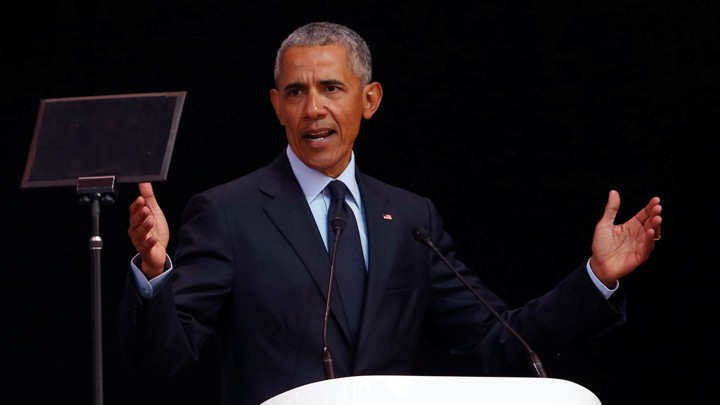 African-American leaders sent condolences to the family of Sen. John McCain, who leaves a mixed legacy with the Black community.
McCain succumbed on Saturday to his battle against brain cancer. The lawmaker and Vietnam War hero, who ran twice for U.S. president, died at his home in Arizona at age 81.
"Today we not only lost a war hero and savvy politician but a man that always put true American values before himself. He was often open to dialogue and conversation about some of this country's most controversial issues, and he will forever be remembered for his fighting spirit," NAACP President and CEO Derrick Johnson said. "We send our condolences to the McCain family and the constituents he proudly served in Arizona for 33 years."
President Barack Obama, who ran for president in 2008 against McCain, tweeted this message:
The Congressional Black Caucus had this to say:
Many recalled that McCain defended Obama on the campaign trail in 2008, when he shut down a birther who raised doubts about Obama's birthplace and religion. He'll be remembered as one of the few Republicans who openly criticized President Donald Trump for calling Haiti and African nations "shithole countries." Democrats also cheered the dramatic moment on the Senate floor in 2017 when McCain, while battling cancer, gave the thumbs-down on the GOP vote to permanently repeal Obamacare.
There was another side to McCain that brings balance to his legacy. McCain was indifferent to his Black constituents in Arizona, according to Politico.
McCain "has pretty well zero relationship with the African-American community that I know of," Oscar Tillman, the former Arizona NAACP head, told Politico in 2008. "I don't recall him ever attending any function with the NAACP. Each year we send them an invitation [to an annual banquet], and each year they say no."
The senator was also a staunch opponent of the national Martin Luther King Jr. holiday. Even after President Ronald Reagan finally decided to approve the bill for MLK Day, McCain voted against it.
He later regretted his opposition to celebrating the civil rights leaders, and he apologized for his support in 2000 for keeping the Confederate flag flying atop the South Carolina statehouse.
Source: https://newsone.com